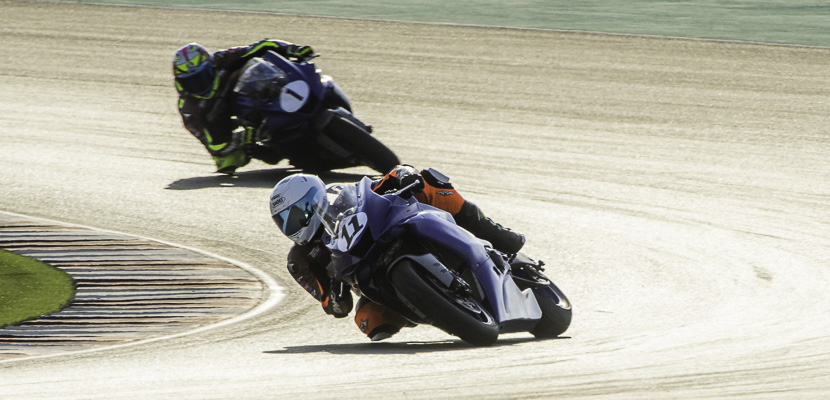 SAEED AL SULAITI LEADS QSTK600'S ROUND 1. YOUNGSTER YOUSEF AL DARWISH SHOWERS IN GOLD
Round 1 of Qatar's premier motorsports season hosted at Losail Circuit Sports Club concluded on 23rd January. The final of the 2021 Qatar Superstock Round 1 started with a colorful opening ceremony. Racing events in different categories followed where spectators were left in awe of the speedsters fighting it out at the circuit. Round 1 of the season resolved two official QSTK600 races and two battles between the youngsters competing in the final of the QSSP300 championship.
In a drama-packed first round of QSTK600, current leader Saeed Al Sulaiti took home gold with a considerable margin after winning the Superpole yesterday. Talking to the media yesterday, Saeed said that he plans to do much better under a better weather situation. He finished both his races leading the way with his fastest lap clocked at 2:03.633. "I'm glad to win both the races today. I really worked hard with the team, and a major credit goes to them. My strategy is to keep the rhythm and concentrate on the lap time. I hope to keep up with such performances throughout the season," Al Sulaiti said at the end of round 1.
The defending QSTK 600 champion, Abdalla Al Qubaisi, finished second in both races. At the same time, Mashel Al Naimi claimed the third position at the podium. Riders are putting the new R6 Yamahas to the test for QSTK600.
In the same event's trophy category, youngster Yousef Al Darwish finished first at the podium in both races. Alexander Qabazard from Kuwait came in second, while Qatar's Hassan Al Mansoori claimed third place at the stand.
"It's been a year since the last time I was in a championship. It feels so good to be back and to have a double podium today. Hopefully, next time we will see a lot more action," concluded Qabazard.
In the QSSP 300 event, the second race of the first round finished with a remarkable result. Yesterday's winner Hamad Al Sahouti finished fourth but said he will continue to fight and get his podium place back.
"I did my best, and this happens sometimes. We will do better, and I am still in the group after my shoulder surgery. I'm still recovering, and I will do my best to make it back," Al Sahouti, who is recovering from a shoulder injury since the training camp in mid-October, told the media.
The winner Yousef Al-Darwish moved one position up in race 2, finishing round 1 with a total of 3 first-place podiums today. Sponsored by Ooredoo and groomed at Qatar Motorsports Academy, the youngster showed a lot of promise, especially in the senior category.
"Everything has been going great. We are first, and that was the game plan. I want to thank everyone on my team first of all to make this achievable. Next year, my target is to improve, move up from the trophy category, and make it to Spain with the seniors. I aim to hold on to my podium position this year," exclaimed Al Darwish after a long day of riding.
Round 1 of the championship concluded, but the excitement was unparalleled as participants already started preparing for the next step. The champions will be decided after five rounds this season. --- For more exciting news on events related to motorsports, follow us on Instagram, Facebook, and Twitter, and stay tuned!