EVENT INFORMATION
IMPORTANT UPDATE – ACTIVITY ON HOLD
We regret to inform you that all Track Days are cancelled until further notice due to the current Covid-19 situation in Qatar and recommendations from The Ministry Of Public Health.
LCSC will be monitoring the situation closely and wait for updates from MOPH as to when we will be able to resume activity again.
VERY IMPORTANT INFORMATION:
ONLY FULLY VACCINATED PEOPLE WILL BE ABLE TO PARTICIPATE

ONLINE REGISTRATION BEFORE THE EVENT REQUIRED

NO WALK IN REGISTRATION

BOOKINGS ARE NOT TRANSFERABLE

NO REFUNDS
Rules & Regulations
Come and experience the Losail International Circuit during our Track Days. Bring your own bike or car! The track is open to everybody!
A Track Day is an organised event where the public is allowed to drive or ride around the circuit.
How can I participate in the TRACK DAY?
ALL event bookings, including the Track Days, will be done online prior to the event. We will not accept any walk-ins. This is to avoid as much physical contact as possible between LCSC staff and participants.
How do I register or make an online booking?
NEW PARTICIPANT
If you are a new participant, click on the below link to make an online booking:
CLICK HERE TO REGISTER FOR THE TRACK DAY
ALREADY A MEMBER?
If you are an existing member, you can sign in, choose the event you wish to register for and follow the prompts. Payment will be by credit card online. Please check and update all your personal data.
Can I register on the day of the event?
No. Registration will close at 14:00 the day prior to the event. There is no onsite registration and we will not accept any walk-ins.
What do I do on the day of the event?
Arrive on-time, following the event schedule.

Collect your transponder and race number from Media Centre Ground Floor. (All will be sanitized and prepackaged to avoid physical contact)
Can I rent a motorbike?
If you wish to rent a bike, please email trackdays@lcsc.qa for further information and prices. Limited number of bikes available.
IMPORTANT INFORMATION:
Only fully vaccinated people will be able to participate in the Track Days. 14 days must have passed between your final dose of the vaccine and the day of the event.

No helmets

are

available for rental. All participants need to bring their own helmet.

Online bookings are personal and non-transferrable. No refunds available. The booking will be for yourself only, and it is not allowed to be shared with another participant.

Fuel is available onsite at the mobile petrol station. Vouchers available from Container Café

Spectators are able to watch the event if they are fully vaccinated. 14 days must have passed between your final dose of the vaccine and the day of the event.
MEDIA ACCESS
All Media that would like to attend the Track Day, should contact f.alqaedi@lcsc.qa and you will be informed regarding the documents to be signed and sent back by email.
Please note that registrations for the Media will be also closed at 14:00 the day prior to the event.
*All participants acknowledge and consent the regular use of any image taken during the Track Day to be published in all LCSC social media platforms and website unless the participant sends an email refusing the use of their images.
COVID-19 PROTOCOL
Losail Circuit Sports Club has put in place a number of measures to protect the health of event participants & staff by reducing the risk of COVID-19 transmission during organized events. These measures comply with the recommendations from Qatar's Ministry of Public Health.
A few important measures for when you visit again:
Only fully vaccinated people are able to enter the circuit, whether to participate, or to spectate.

Masks

are

to be worn by all participants/guests at all times, except when wearing a full face helmet during the activity.

Maintain a safe Social Distance of 2 meters or more at all times.

Green status on Ehteraz app and temperature below 37,8 degrees celsius
The above will be compulsory in order to gain access to the facility.
Please note that the calendar of track days can be changed according to the marketing calendar of the LCSC.
Please note that there is limited number of slots avaialble due to new Covid safety measures and protocol.
CAR TIMINGS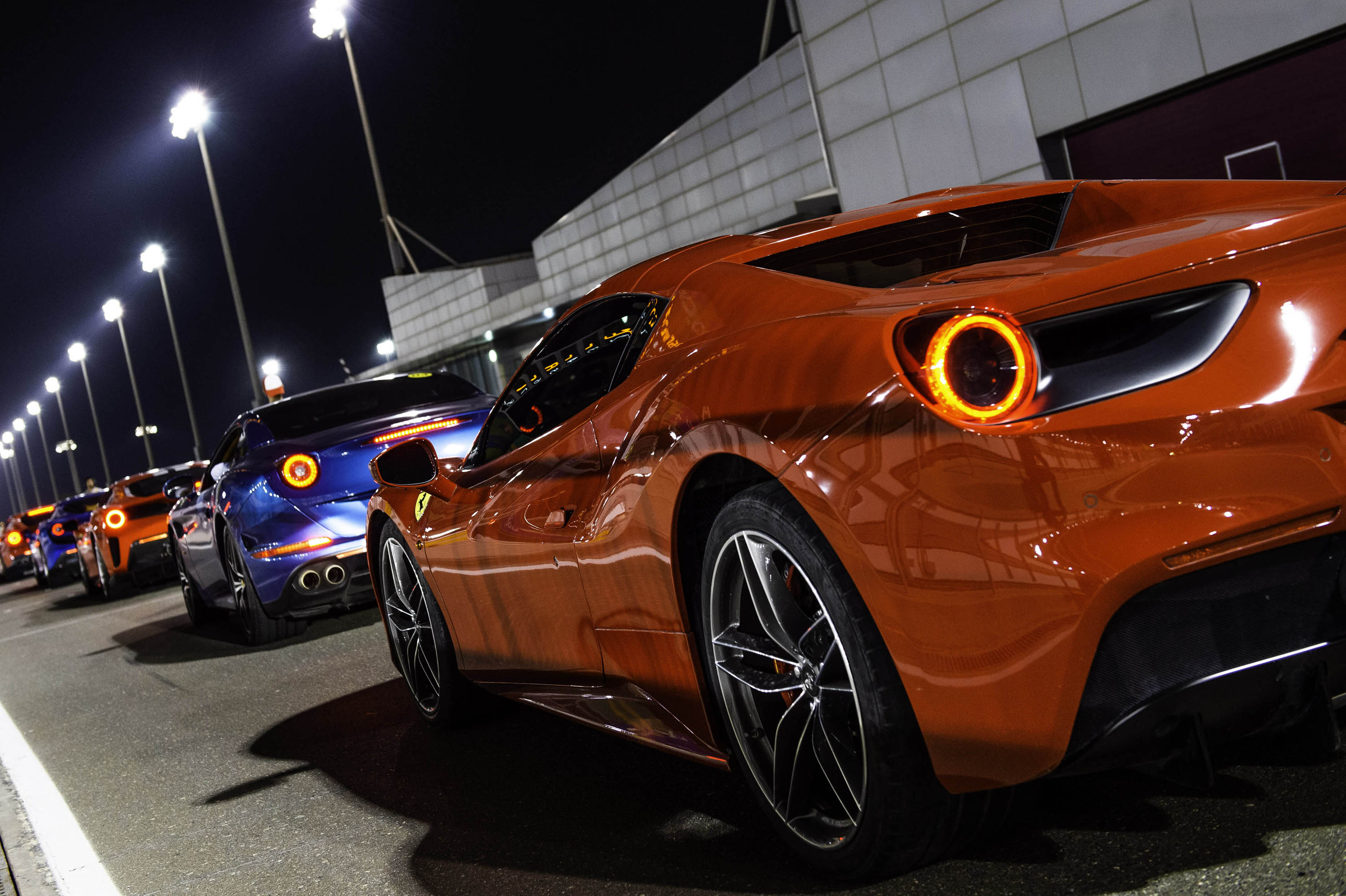 Categories & fees
| | |
| --- | --- |
| Category | Fees |
| Cars – Day session | 400 QR |
| Cars – Night session | 800 QR |
| Cars – Co Driver | 150 QR |
| Transponder holder | 50 QR |
| Transporder Deposit | 500 QR Cash Deposit |